Home / Products / Aluminum Heatsink
Aluminum Heat Sink




We develope and manufacture a variety of aluminum heat sinks used in applications including power modules, electronics devices and many other cooling systems. Whether you are looking for quality manufacturing on your custom designed aluminum heatsinks, or seeking early assistance in heatsink design, feel free to email us at [email protected]. Our team of engineers, toolmakers, machinists and sales support staff are here to help.
Small & Large Aluminum Heatsinks Manufacturer

The aluminum heatsink extrusions we produced can be with the flat back up to 650mm, and we know how to make high fin density to achieve better performance. With the strong ability in additional machining and surface finishing, we are always capable of manufacturing quality heatsink to meet our clients' individual needs. No matter it is a small extruded heatsink or a specially designed large aluminum heatsink.
We own a large quantity of existing moulds for extruded heatsinks, with the width ranging from 15mm to 450mm. Contact us today to get catalog to find the right size aluminum heatsinks for your project, or get a quote to make your specific designed aluminum heat sinks at best price!
Know more about Aluminum Heat Sinks
A heat sink is a metal designed to absorb and disperse heat away from a hot surface. Precisely, a heat sink is a thermal conductor and functions in the similar fashion. Aluminum and its alloys are used as the most common heat sink material but only next to copper. However, the price ranges of copper products is a setback and this is replaced by the aluminum heat sinks.
Every electrical and an electronic unit within a circuit generates little amount of heat while it is operating. A heat sink as told is a thermal conductor, which can disperse the heat generated and we ace at providing the best ones. With increased internal temperatures, they are very much needed everywhere. Here is some information about the heat sinks.
They are widely finding use in the electronic devices including the computer's processing unit. They are required to dissipate unwanted heat circulating from the rest of the computer. We excel at providing high performance aluminum heat sinks that can act as reliable components for industrial groups.
Heat sinks in general are known to have inbuilt fans, that can help in adjusting the air and heat flow within a system. We are capable in designing and manufacturing the heat sinks based on the structure of your cooling systems to make a right fit for you.
Both Finished Heat sinks and Heatsink Extrusions are Available from Us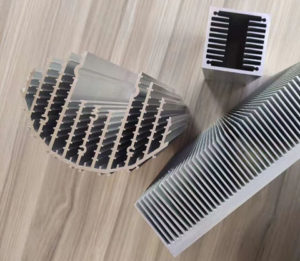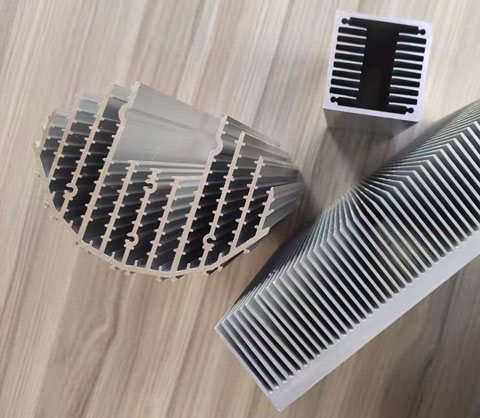 Aluminum extrusion is the most operational and cost effective process for the heat sink fabrications. There are a wide range of heat sink structures available in the market and are produced as a result of aluminum heat sink extrusions. But we excel among the competitors in the industry as we produce and deliver high quality, well fabricated aluminum heatsinks.
We have numerous options in extruded heat sinks. They can be purchased from us in variety of forms. They include the machined or build to print sinks, cut and machined heat sinks satisfying the customer specifications, cut to length heat sinks, raw and half bar heat sinks and more.
We are always available for our customers and one can easily get in touch with us to explain the specifications of their heat sink kinds. We also offer aluminum heat sink extrusions in the form of priced per piece or priced per meter as per the needs.
Featured Aluminum Heatsinks
Use our manufacturing services for your project, get in touch today!
Send us an email at [email protected] or fill in the RFQ form to get a quote from us, we will get back to you in 24 hours!