CNC Machining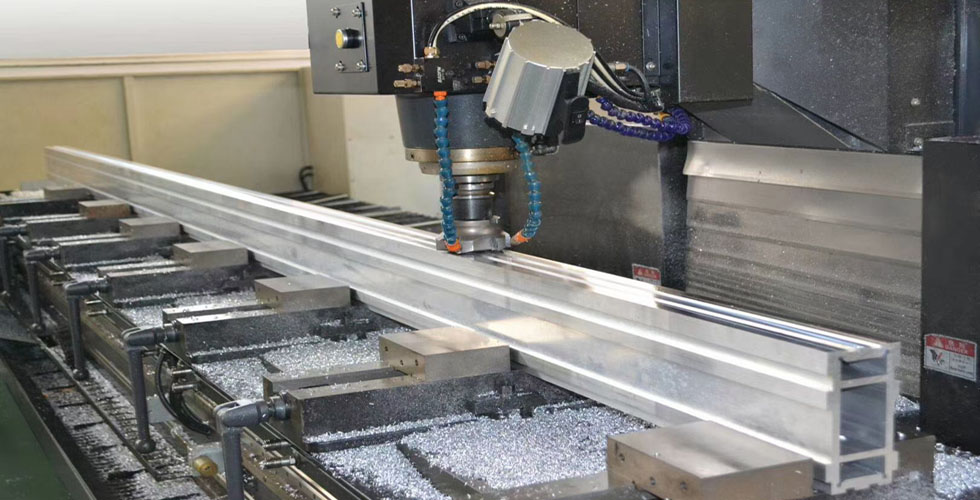 Many of our customers requires precision machining based on aluminum extrusions. In order to better serve our clients, we have equipped many different CNC machining centers. We can provide a variety of CNC precision machining services which includes milling, turning and grinding. Not only making parts with extruded aluminum materials, we also work on many components based on metals such as carbon steel, stainless steel and copper.
CNC machining is used for industrial and manufacturing operations. Stands for 'computer numeric control', the process involves removing materials from a piece to generate a customized part through computerised controls and machine tools. It suits an array of materials like, glass, wood, foam, metals, plastics, composites and more. We use CNC machining and serve many industries. Our skilled and seasoned machinists can work on different metal components, including aluminum and steel.
How does CNC machining work?
On activating the CNC system, the preferred cuts are programmed into the software. In the next step, our tools and machinery carry out the task as specified. Our team of experts monitors the process and makes sure that our clients get tailored machine parts as they demanded. The result is flawless, with zero errors and detailed machine cuts.
CNC Milling - CNC Milling can be dedicated to a variety of projects and applications. We widely use it for cutting, drilling and boring during the manufacturing process. In CNC milling, a cylindrical tool is used to cut metals and wood into various shapes and sizes. The milling cutter removes material from a workpiece and provides you with quality cuts. As milling machines are designed with various numbers of axes, these have the ability to make the cut using different angles.
Horizontal Milling vs. Vertical Milling - The vertical milling machine has a vertically oriented spindle that holds, rotates and cuts materials against the fixed workpiece. The spindle goes up and down to remove the designated part from a material. In a horizontal machine, the spindle comes with a rotating cutting tool that presses against the workpiece while removing material.
We feature both horizontal and vertical machining centers that help us in meeting our clients' needs in a timely and cost-effective manner. We specialize in creating milled aluminum and steel parts for different industries. Our experienced team of machinists communicates with our clients to know their specifications and requirements. By using our milling machine, we deliver the exact order for a project.
Advanced CNC Vertical Machining Center - In vertical machining, the vertical spindle is used to provide an accurate method of getting complex machine parts for various applications. The best part about vertical machining is that it can incorporate up to five-axis milling, enabling us to generate accurate parts in five different axes simultaneously maintaining a high standard. Overall, it increases adeptness and speeds up the production process.
Why choose us as manufacturer on precision CNC machining?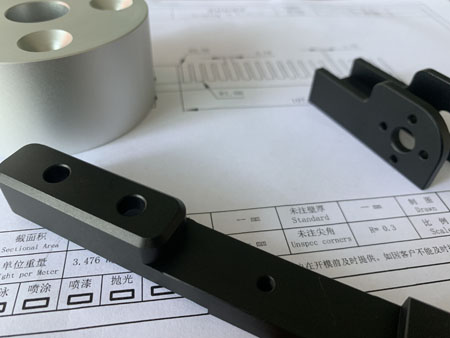 Experience - Our machinists have profound knowledge and experience as they handle different projects from different industries. They are talented in handling complex issues without compromising quality and precision. 
Advanced equipment - We have horizontal and vertical milling machines to give various detailed cuts in aluminum and steel metal components. We also feature a 5-axis CNC milling that increases our efficiency during production.
Fast turnaround - With CNC machining equipment, you can expect us to provide you with a quick turnaround and on-time delivery.
Cost - As an experienced manufacturer we know how to assist our customers to design and build the most cost effective components, our metal manufacturing capacities and equipment also helps us to achieve it. Especially for the parts manufactured based on aluminum extrusions, our expertise ensure us to work on material at low cost.
If you are looking for manufacturing for your precision metal components, feel free to contact us and request a free quote. Our team will be happy to help you.
Use our manufacturing services for your project, get in touch today!
Send us an email at [email protected] or fill in the RFQ form to get a quote from us, we will get back to you in 24 hours!