Home / Products / Aluminum Profiles / 6061 T6 Aluminum Frame
6061 T6 Aluminum Frame



Aluminum 6061 is a very common aluminum alloy for us to extrude aluminum frame, except that our most popular material used for shaping the extrusions is aluminum 6063.
Both of aluminum 6061 and 6063 are aluminum alloys, they have more than 99% of alloys are same in composition. Both of them contain magnesium and silicon elements so they have similar mechanical properties, good extrudability and machinability, high strength, corrosion resistance and good weldability. That is why they are two of the most common materials for making extrusions.
The most significant difference for the two aluminum alloys is 6061 aluminum is better in strength, the tensile strength of 6061 T6 aluminum frame can reach as high as 290 MPa. Because of this, 6061 T6 aluminum are usually used for applications requiring superior strength, such as aluminum braces, angles, fixtures, supports and structural components.
If you consider building your product by using greater strength 6061 T6 aluminum extrusions, feel free to contact us and request a quote!
About Us / Plant View
As a leading manufacturer of extruded aluminum, we have been specializing in developing and producing high quality aluminum extrusions since 2003. In addition, with our in-house fabrication shops for a variety of further machining works, we provides cost effective aluminum components and fabricated products for commercial, residential and industrial projects.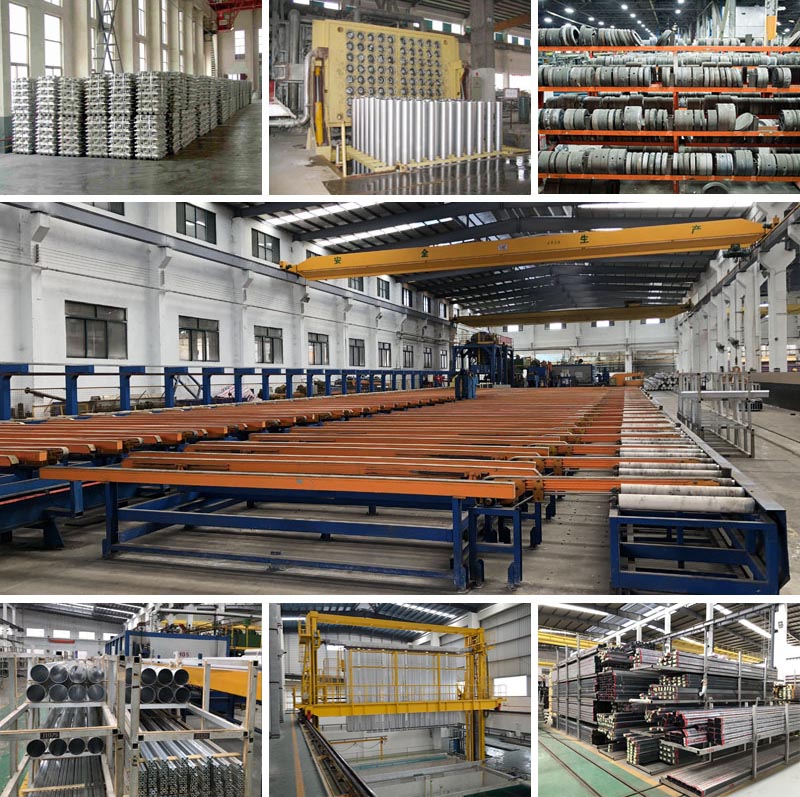 Specifications on aluminum extrusion profiles
Material: 6000 series aluminum alloy, 6063, 6061, 6005, 6082
Temper: T5, T6
Surface Treatment: mill finish, anodized in natural silver/black/golden/champagne, powder coated, electrophoresis
Press machines: ranging from 600 tons to 5000 tons
Extrusion shapes: up to 650mm in circle size
Wall thickness: 0.8 mm to 30 mm
Weight: 0.15 kg/m to 30 kg/m
Drawing: technical drawings required, our engineering team can also assist in drafting based on the samples or concepts
Standard: GB/T 6892-2006, ANSI H35.2, EN755-2, EN12020-2, JIS H4100
Production capacities: 8,000 tons per month
Packaging: poly bags, cartons, pallets or as required
Typical applications: tubes and pipes, aluminum angles & corners, conduits, aluminum heat sinks, aluminum led strips, solar panel mounting frames, motor housing, aluminum module frames, assembly lines, board framing, aluminum windows & doors, curtain walls, aluminum handrails, aluminum furnitures.
Additional Machining & Fabrication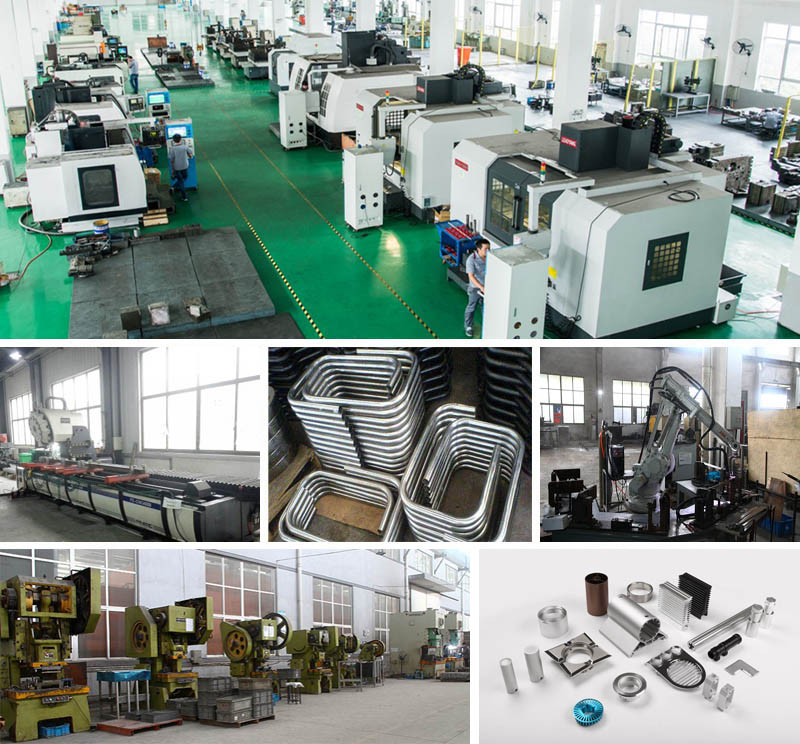 In our fabrication shops we provide custom aluminum fabrication based on extruded aluminum, including saw cutting, cnc machining, forming, bending, welding, assembly and finishing.
Many aluminum extruders focus on the output of extrusions and don't invest enough to ensure its plant and equipment can provide their clients with custom aluminum manufacturing services. But with our in-house fabrication abilities, we can build from start to finish to provide our clients with high quality custom aluminum products at competitive rates.
We truly are one-stop solution for customizing aluminum components, you can rely on us to provide all of you needs. Contact us today to request a quote!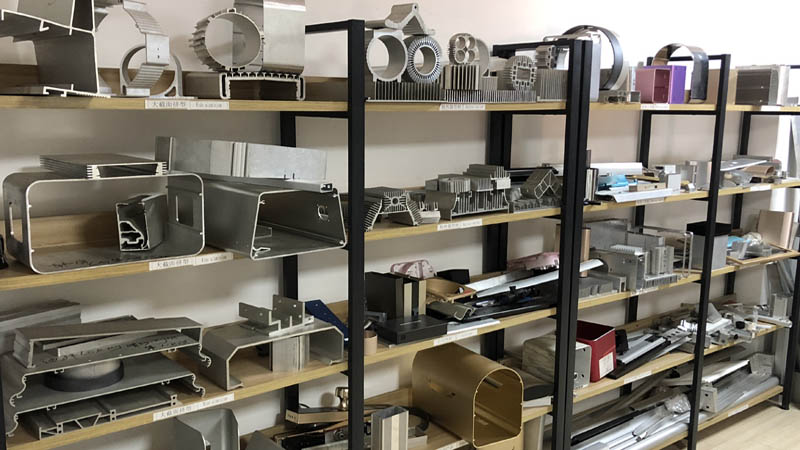 Get A Quote For Your Project
Please send email to [email protected] or fill in the RFQ form when you need a quote from us, we will get back to you in 24 hours!